¡ HAUPTSEITE main page !
¡ ARBEITEN works !
INTERVENTION ephemeral

BERLIN LICHTENBERG 2012; Lichtenberg Workshop in den Lichtenberg Studios.
WEITLINGSTRAßE: anzustehen, im Weg zu stehen, in der Ecke zu stehen STAND IN THE QUEUE, STAND IN THE WAY, STAND IN THE CORNER

link PDF Lichtenberg Studios 2012 2. Jahrgang Heft 17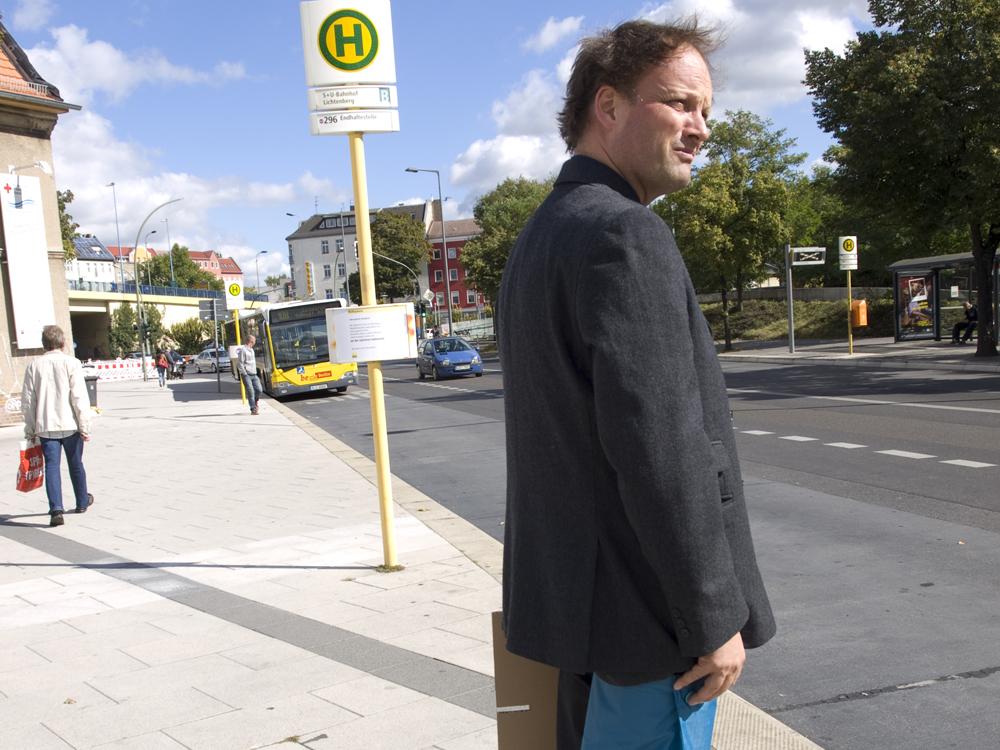 randexistieren, intervention, photographer: Maria Morata 2012.